Steiner Optics
In 1947, Karl Steiner started a one-man workshop in Bayreuth, Germany, obsessed with a single goal: creating optical products so functional, sturdy and uniformly flawless that nothing in the chaotic, mass-production post-war world could compare. Today, Steiner world-class lenses, coatings and prisms are created, perfected and produced in Germany, enduring the most exhaustive production, inspection, testing and approval process in the industry. When Steiner says fog-proof, waterproof and shockproof, it's sincere and its forever: anywhere, anytime, every time.
These premium German optics are now available in Canada, prized by sportsmen and spectators, birders and mariners, aviators and explorers, and deployed by security and military forces.
Please view our Steiner catalogue for product information and availability for all binoculars and scopes in Canada.
For binocular only catalogue, click here.
For more information on Steiner optics, please click here.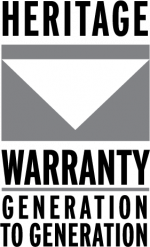 Testimonials
---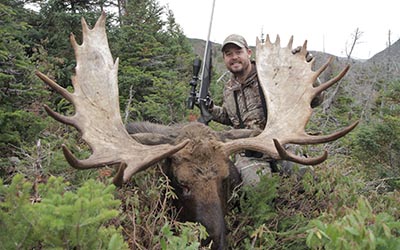 "Having been so fortunate to hunt across Canada from coast to coast to coast, I know that the tools I use make or break the results of my trip. My Steiner optics are so clear and durable that I have used them on the most rugged trips to the vast prairies. They are clear, durable and light."


- Keith Beasley
The Beasley Brothers are born and raised Canadian boys who have always loved the great outdoors. They were raised hunting, fishing and playing hockey like most Canadian kids. Their extreme passion and love of family led them down a path into the hunting industry. They now work full time as hosts of Canadas most watched hunting TV series Canada in the Rough. The Documentary series features the greatness of Canada as the brothers explore the country's vast unspoiled wilderness from coasts to coast to coast filming their hunting adventures and sharing their love of family, conservation and the great nation they call home. Canada in the Rough is currently airing Nationally in Canada in both English and French, nationally in the USA and in 25 countries around the world.
Retail Promotions
---
Steiner Promotion: Free Rings
FREE T-SERIES or H-SERIES RINGS WHEN YOU BUY ANY STEINER RIFLESCOPE FROM AN AUTHORIZED STEINER DEALER. Offer available for limited time October 1 - December 31, 2018. Buy a GS3 or H4Xi scope, get a set of Steiner H-Series hunting rings FREE. Buy a T5XI or M5Xi scope, get a set of Steiner T-Series tactical rings OR Cantilever mount FREE.