Tikka
Tikka is a product of Sako's world-renowned firearm engineering in Finland. Tikka is able to meet the requirements of modern hunters by combining traditional gunsmith know-how with advanced technology. Its history proves that Tikka has stood the test of time and has continuously grown in popularity over the years.
Tikka has become the ultimate tool for accuracy on the market. Every rifle has to go through accuracy testing to prove the rifle can perform under 1 M.O.A accuracy prior to being sold. Tikka rifles are both innovative and durable, but most importantly, they can be relied on under any condition.
Please view our Tikka Catalogue for product information and availability in Canada.
For more information on Tikka, please click here.
New Products
---
TIKKA T1x MTR Rimfire

Read More | Visit Product Page
The Tikka T1x rimfire rifle is designed to handle a wide range of shooting tasks. Its unique barrel has a cross-over profile, which offers you the benefits and stability of a heavier barrel without noticeably increasing the overall weight. It's a rimfire rifle of unparalleled quality and craftsmanship that performs perfectly at the range and in rough terrain.
Testimonials
---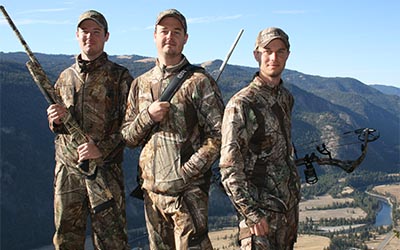 "Having been on countless big game hunts across Canada, my Tikka has joined me as my gun of choice and become a trusted piece of my gear. My hunting memories are always attached to my amazing gun."


- Paul Beasley
The Beasley Brothers are born and raised Canadian boys who have always loved the great outdoors. They were raised hunting, fishing and playing hockey like most Canadian kids. Their extreme passion and love of family led them down a path into the hunting industry. They now work full time as hosts of Canadas most watched hunting TV series Canada in the Rough. The Documentary series features the greatness of Canada as the brothers explore the country's vast unspoiled wilderness from coasts to coast to coast filming their hunting adventures and sharing their love of family, conservation and the great nation they call home. Canada in the Rough is currently airing Nationally in Canada in both English and French, nationally in the USA and in 25 countries around the world.