Promotions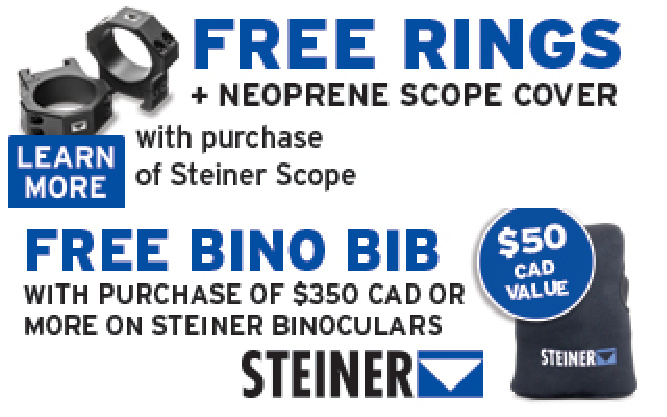 Steiner Promotion: Holiday Ring It Up!
Purchase any Steiner Riflescope* from an authorized Steiner Dealer and receive a pair of FREE T-Series, H-Series Rings or Cantilever Mount plus a Neoprene Scope Cover
Must be purchased between October 1st – December 31th, 2019.
Submissions received after January 31th, 2019 will no longer be valid.
* New Purchases only from authorized Steiner dealers, does not apply to  refurbished items or blemished sale items.
(terms and conditions at the back of coupon)
Please send your receipt and coupon to the following address:
Steiner Promotions
Steiner Optics
1015 39th Avenue
Greeley, CO 80634