Promotions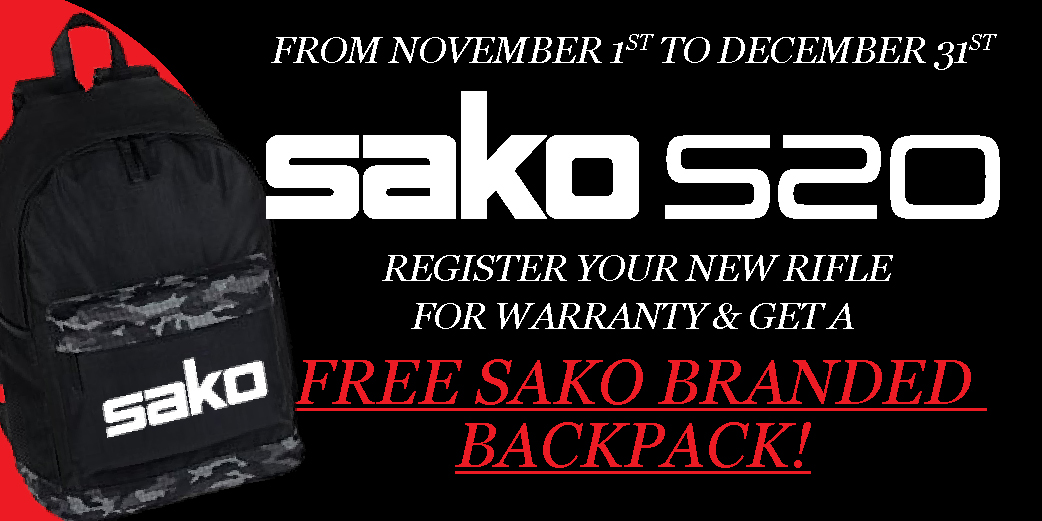 Sako S20 – Branded Backpack Promotion
From November 1st to December 31st, 2022 – Register your new Sako S20 for warranty & get a free Sako branded backpack!
2 + 2 years of warranty when registering with Stoeger Canada.
*Until December 31st or while quantities last. Submission Deadline: January 6th, 2023.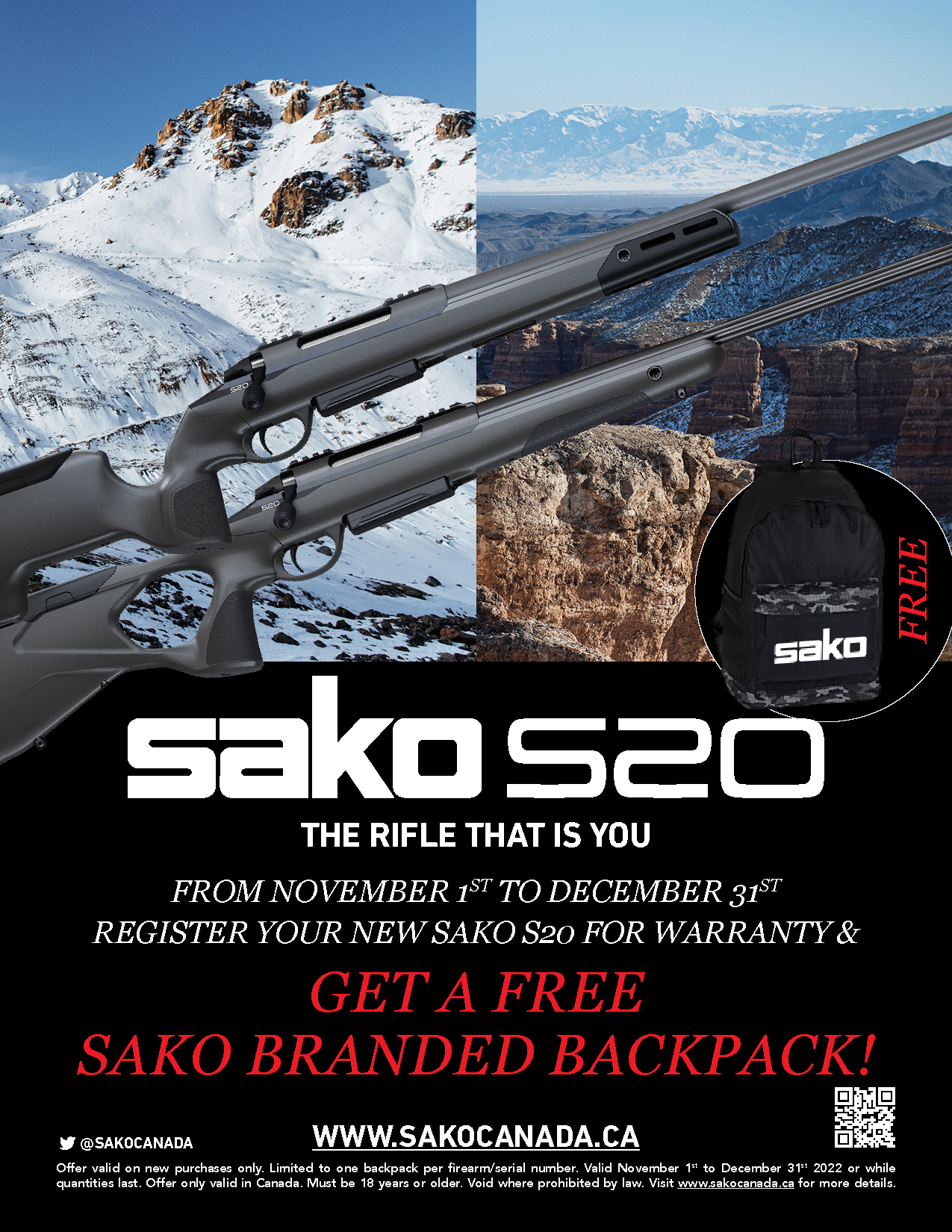 Sako Branded Backpack
The promotional backpack features a dual-zippered main compartment, a zippered front pocket and mesh pockets on both sides. Made with black polyester and black camouflage accents on the bottom and front pocket. Size: 17.25 x 6.75 x 6 inches.