Promotions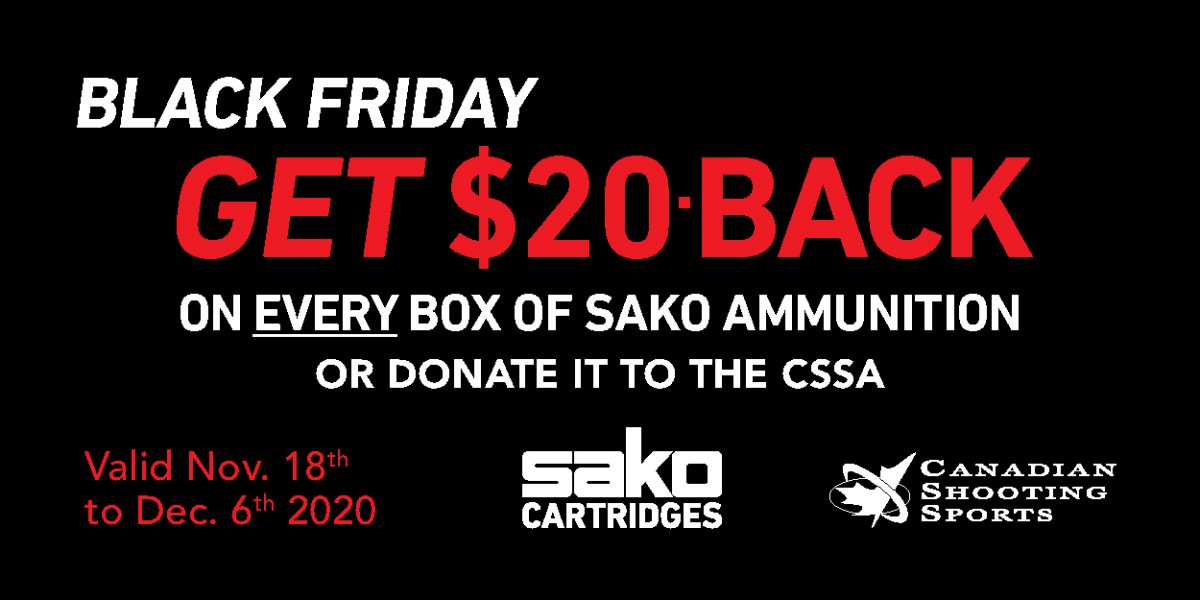 Sako Ammunition – $20 off any box of Sako Ammunition
Valid for purchases between November 18th to December 6th. 2020. Form must be submitted by December 20th, 2020.
Terms and Conditions:
Maximum 10 boxes per person.
Redemption Online Only!
Retail Price must exceed the rebate.
Pre-Orders, Rain Checks and Back-orders will not be honoured.
Cheques will be made out to the name used on the form.
Address on the form must be Canadian.
**Please write down your Offer ID number at the end of the submission. This will confirm you have completed and submitted the rebate.