Promotions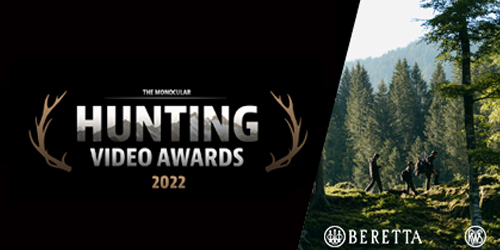 Beretta Sponsors The Monocular Hunting Video Awards
Beretta is happy to sponsor the 2022 edition of The Monocular Hunting Video Awards, the initiative created by The Monocular to celebrate the hunting community and the storytelling surrounding hunting.
THVA is a video contest open to hunters from all over the world as well as both amateur and professional filmmakers, to recognize all the wonderful stories and aspects of hunting and give back to the hunting community helping to showcase their passion.
This award, as well as other initiatives sponsored by Beretta, is a chance for the hunting community to support the message of hunting as a means to preserve the natural balance and promote a more sustainable and nature-connected way of living.
Submit your hunting video and get the chance to win amazing Beretta products such as a BRX1 rifle, an Ultraleggero shotgun or a full Beretta clothing & accessories supply!
Go to award.themonocular.com, press the submit button, choose your category, upload your video or clip and fill out your details.
IG handle reference: @themonocular            Hastags: #berettatribe
Submission Deadline: January 8th, 2023