News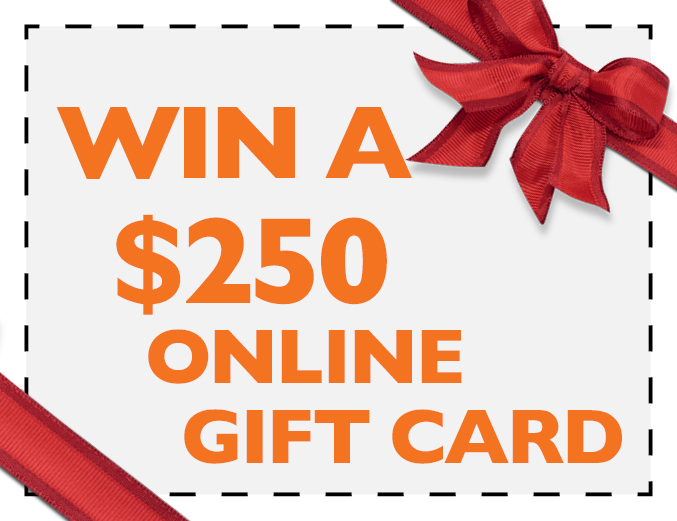 Register to our Newsletter to enter.
Already subscribed, already entered!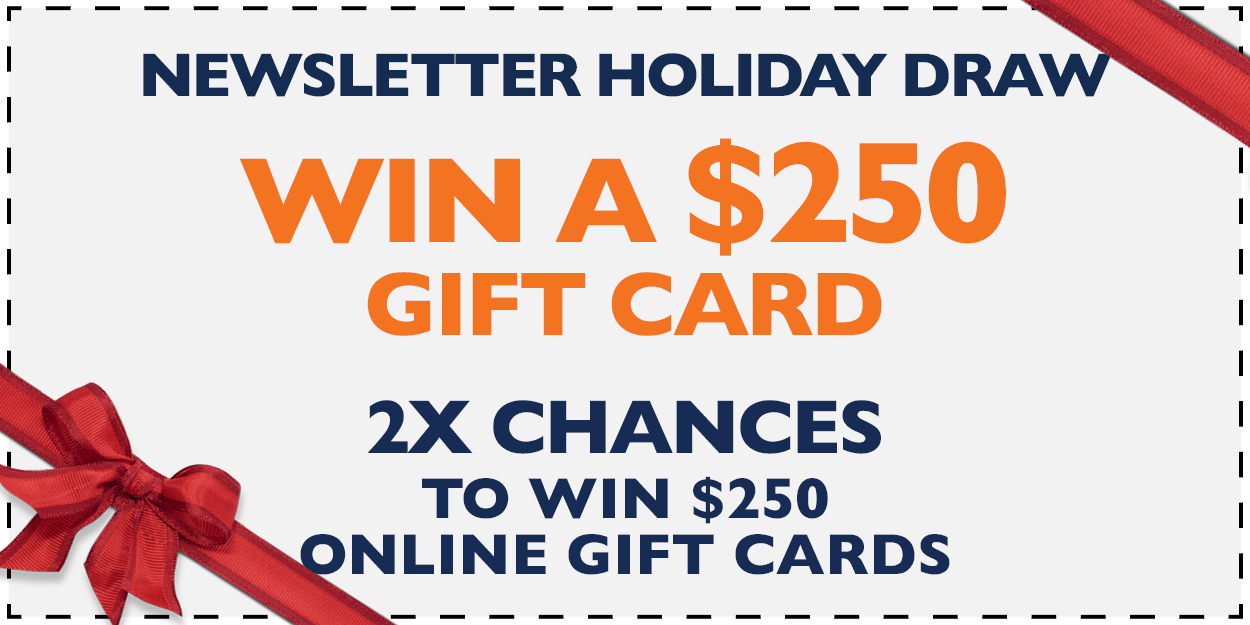 TERMS & CONDITIONS
CONDITIONS OF WINNING
Online entries must be registered and received by the contest closing date, Friday, December 31st, 2021 at 11:59p.m.
To be selected as a winner, entrants must comply with the following conditions: 1) have read and complied with the contest rules; and 2) sign a standard declaration and release form confirming compliance with the contest rules, acceptance of their prize as awarded and releasing the Contest Sponsors and their affiliated companies and each of their respective employees, officers, directors and agents and their respective advertising and promotional agencies from any damage or loss that may result from entering this contest or accepting and/or utilizing a prize.
The winner must return the completed form within five business days of receipt. If the completed form is not returned within the deadline, the selected entrant will be disqualified, and another entrant will be selected by the judges from all eligible entries.
Contest entrants agree that the Contest Sponsors and their affiliated companies and each of their respective employees, officers, directors and agents, shall in no way be liable for any claims, damages, losses, costs, however arising as a result of the entrant's or winner's participation in, or the award or use of the Contest Sponsors' products pursuant to this contest.
GENERAL CONDITIONS
The Contest Sponsors and their respective affiliates, advertising and promotional agencies, accept no responsibility in any case where their inability to satisfy these contest rules arises from any situation which is outside of their control, including but not limited to a situation of strike, lock-out or other labour strife in the Sponsors' workplaces or in the workplaces of any organization or entity whose services are involved in running this contest.
The Contest Sponsors accept no responsibility for entries lost, misdirected, incomplete, delayed or destroyed or for the failure or malfunction of any hardware, software or telecommunication component relating to online entries. The Contest Sponsors have the right to terminate or suspend this contest or to modify the contest rules at any time without notice for any reason whatsoever.
All entries become the property of the Contest Sponsors, who assume no responsibility for lost, stolen, delayed, damaged or misdirected entries or for any failure of the website during the promotional period, for any problems or technical malfunction of any telephone network or lines, computer on-line systems, servers, access providers, computer equipment, software, failure of any e-mail on account of technical problems or traffic congestion on the Internet or at any website, or any combination thereof including any injury or damage to an entrant's or any other person's computer related to or resulting from playing or downloading any material in the promotion. Any attempt to deliberately damage any website or to undermine the legitimate operation of this promotion is a violation of criminal and civil laws, and should such an attempt be made, the Contest Sponsors reserve the right to seek remedies and damages to the fullest extent permitted by law, including criminal prosecution.
By entering the contest selected winners agree to comply with these official contest rules and agree to the publication, reproduction, and/or other use of his/her name, address, voice, statements about the contest, and/or personal photograph or other likeness without further compensation, in any publicity or advertising carried out by the Sponsor in any manner whatsoever, including print, broadcast, or digital.
Entries are subject to verification and will be declared invalid if they are illegible, mechanically reproduced, mutilated, forged, falsified, altered or tampered with in any way. Entrants agree to abide by the Contest Rules and the decisions of the independent judging panel, which are final.
THE DRAW
The winner will be chosen completely by random and is subject to all applicable federal, provincial and municipal laws. No correspondence will be entered into except with the selected entrants and individuals requesting a copy of the rules. The odds of an entry being selected depend on the number and quality of eligible entries received by the contest closing date. All entries, become the property of the Contest Sponsors. The Contest Sponsors may make the information on these entry forms available for promotional purposes unless entrants request otherwise.