News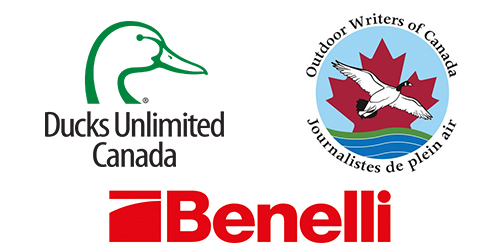 Benelli – DU Canada Writer's Award in Conservation
Congratulations!
1st Jeff Helsdon
Title: Canada's Forgotten Conservationist
Publication: Canada's History
2nd Brad Fenson
Title: Conservation Hunts for Spring Snow Geese
Publication: North American Outdoorsmen
3rd Brad Fenson
Title: Crossbows Expanding Role in Wildlife Management
Publication: Petersen's Bowhunting
Benelli partners with Ducks Unlimited Canada for another year and sponsors the Outdoor Writers of Canada award in Conservation.
2023 OUTDOOR WRITERS OF CANADA COMMUNICATIONS AWARDS: This annual competition recognizes and rewards excellence in outdoor communication and promotes craft improvement. It is open to all members of the Outdoor Writers of Canada.
Submission Deadline: March 31st, 2023