News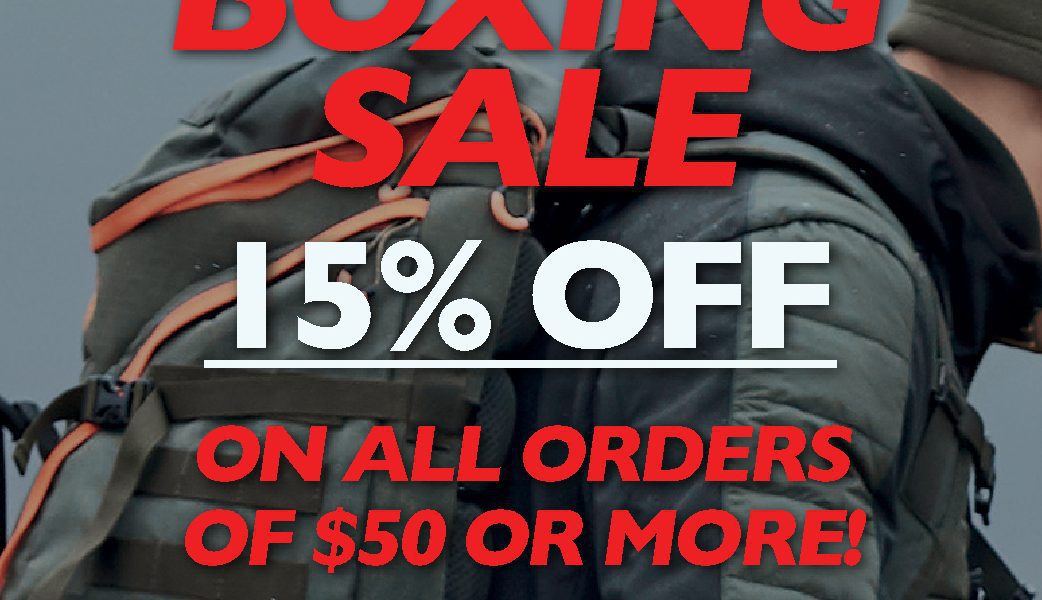 Our Boxing Sale Starts Now!
Add an extra 15% off your order with our discount code: 15boxing2019 !
Orders must be $50 or more before tax.
*Note: The Discount Code must be used when placing your order.
Code can only be used once per person.
Excludes: Firearms accessories such as Tikka rifle accessories, chokes, muzzle breaks, parts,
St-James Caps, Shothunt Ear protection, Uberti Miniatures, Airguns & Knives.